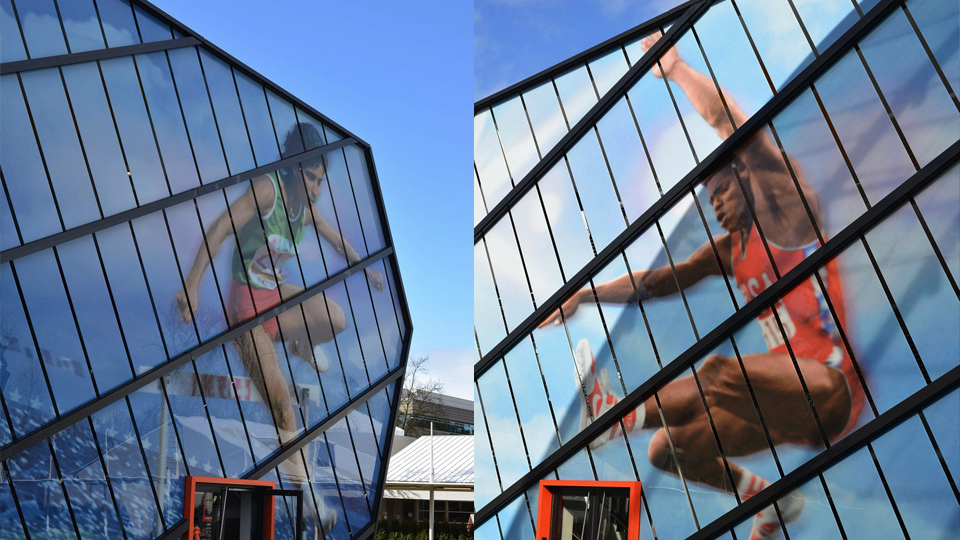 Photo etched panels from Hotel Murano - floor to ceiling


Unmatched decorative glass capability and exceptional craftsmanship

After 20 years of creating decorative glass we can truly state that "if it can be done with glass - we can do it." We began producing decorative glass in the late '70s, supplying designs for windows, doors, sidelights, and cabinets to the home building market, In those days we were cramped for space and made do with simplistic tools and equipment. From these humble beginnings we have established a company known for quality products delivered on time and priced fairly. Our goal has always been to impress our customers with what we can do with glass, and to work with designers and architects to use glass to enhance their products and projects. Now we occupy a modern 8,000 square foot facility that boasts some of the latest glass handling equipment and decorative processes.

Whether we are working on a one-of-a-kind original piece or filling an order for one thousand duplicate panels, we apply the same high standards of workmanship and production control. With the range of equipment listed below, we can handle just about any piece of glass with security and safety (important when lifting and moving glass). From amazingly big window- walls to inserts for kitchen cabinet doors, we are set up to "handle it without hassles."

Architect and Designers ...
Send us a request on your letterhead or call us to discuss a design project. We have years of experience working with designers to deliver a project to spec, on time, and within budget.
Featured Projects
We fabricated the photo-etched glass in Tacoma's Hotel Murano. The project, which was featured in a recent issue of , has garnered many awards for design and fabrication excellence.


---
We used our new laminating Unit to create two wall of Laminated Art Glass for the


---
We fabricated photo etched glass and magnetic glass panels for the new


---
New Laminated Photo Mural Glass for the



---
Transit Glass Reflects Community
The trend in transit shelter desing is to feature scenes from the community - either present-day or historical - that are photographically etched into the glass panels that comprise the shelter walls.



Reproduction of Antique Panels

The renaissance in restoration in many neighboorhoods often leads to a search for replacements for antique windows and door panels. We can provide glass that looks authentic and meets today's standards for safety.